"He's a softly spoken tiger
in a sea of pussycats"
Luna.
This website is a collection of my digital (and scanned) photos, mostly from before 2005 - photos I've taken since the start of 2005 are available over on flickr under the pseudonym lonelyradio.
enter the rest of elsewhere | see my photos at flickr

A good starting point might be my collection of personal favourites.
If you've already seen those, here are some of the most recent photos I've uploaded to flickr:

see the rest of my photos at flickr...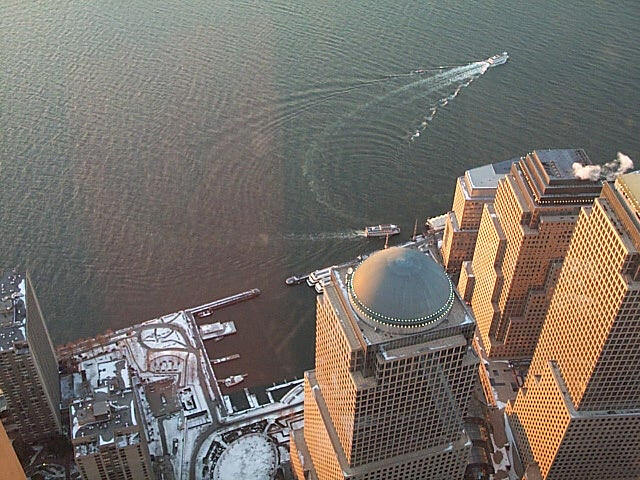 Location : World Trade Centre tower, up the top (but inside).
Date : Early-mid February 2000
One of my favourite pictures from New York. The patterns in the water. The distance. The snow on the ground...Unfortunately I took it whilst looking through a window, so there's a bit of a reflection. *shrug* Oh well.
enter the rest of elsewhere...
If it matters somehow I've used a Kodak DC-240, a Canon PowerShot G2, a Canon IXUS 400 and a Canon EOS 20D (the latter with various inexpensive lenses). A couple of shots have been taken with friends' cameras.
If you'd like to copy these pictures for something or other, please ask. I won't bite.